With the launch of the new online
Tender Store
it's a good opportunity to start a thread about them.
English made clothing driven by designer Will with strong flintstone from the Age of Steam and locomotives. There's a strong emphasis on natural fabrics, slow hand dyeing, oak bark and wattle tanned leather, and a self-conciously old style approach. The result is small production runs, imperfect goods, rich colours and beautiful pieces.
Fits tend to be relaxed and baggy with straight legged, high rise trousers and billowing heavy shirts.
Strong reputation in the seedy world of raw denim nerds but their other stuff is just as appealing to someone not that into denim.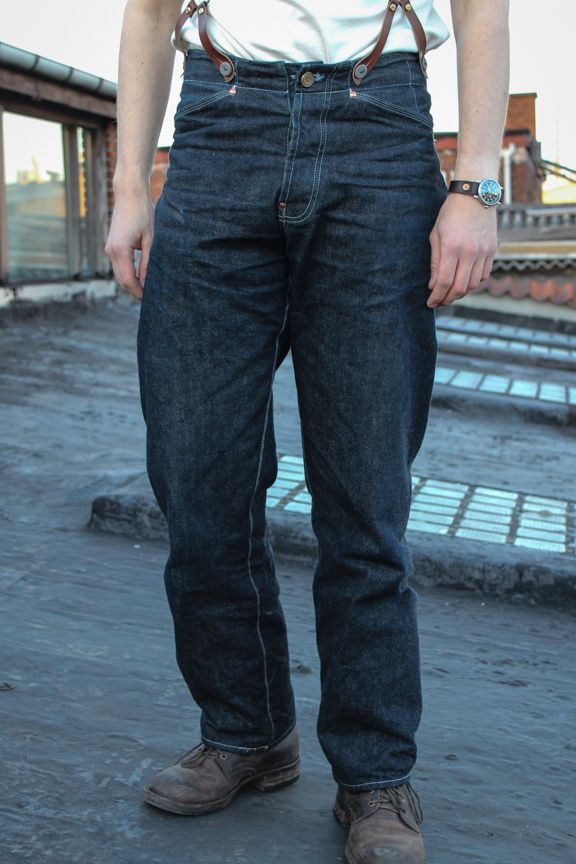 The Tender Store is a welcome addition to the existing stockists and
Trestle Shop
(selling mostly accessories and odds 'n' ends) and stock past season items, sample pieces that didn't make it to shops, remade garments from previous collections, etc.
For other stockists,
Superdenim
have a great collection and still have discounts on some pieces.
To add to the fun and in-keeping with the forum, the care-tags are placed prominently on the outside of the garments and are designed to be removable.